Fiber-reinforced composite trailer floors
Prolam's Wingolite® is a composite trailer floor, which is perfectly suited for dry vans and box trucks in commercial fleets. Made of glued laminated hardwood and a layer of fiberglass-reinforced epoxy resin, Wingolite® will considerably reduce the weight of your trailers' floors without compromising performance. It saves weight while maintaining stiffness, strength and durability.
Wingolite®'s weight and specifications make it the ideal choice for both diesel and electric commercial fleets, but also for the heaviest cargoes.
Wingolite® floors can be adjusted to suit your needs. Obviously, we can manufacture Wingolite® floors for the entire surface of your trailer. However, we can also apply Wingolite®'s fiberglass and epoxy reinforcement under the riskiest areas of your trailer floor or according to your requirements. For example, we can fortify the middle lanes of the semi-trailer, which often undergoes more forklift passages, or even near the rear doors.
If you want to maximize weight savings of your trailer floors and overall dry van fleet, the only logical choice is Wingolite®.
How it's made
Our Wingolite® floors are constructed on a laminated hardwood base that has been assembled using Prolam's cutting-edge Zig-Zag joint design and assembly technology. Choose your trailer floor from a variety of thicknesses and we'll apply a layer of premium polyurethane hot melt adhesive underneath the surface. We will then affix a fiberglass-epoxy reinforcement layer. All these layers make up the Wingolite® composite floor. Our fiber and epoxy reinforcement is so ingeniously developed that it moves in unison with the wood floor under the strain of passing forklifts. All Wingolite® floors include the industry's most popular moisture protection option: Waxin8. Your composite floor will then have the same lifespan as your dry van, i.e. 15 to 20 years!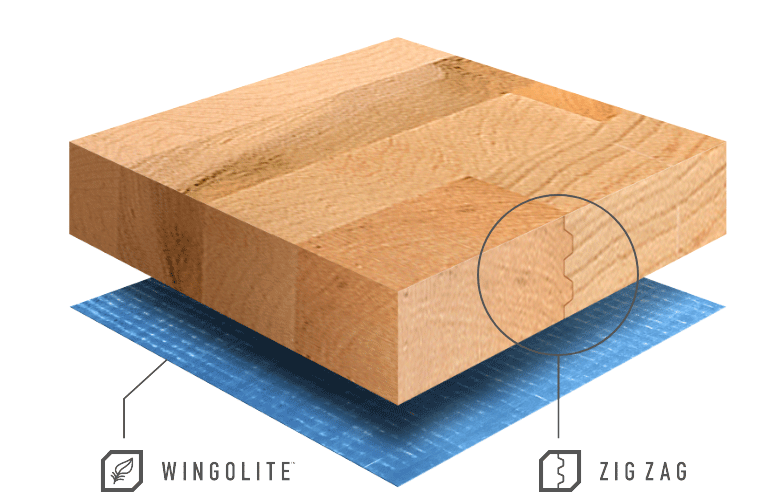 How it works for you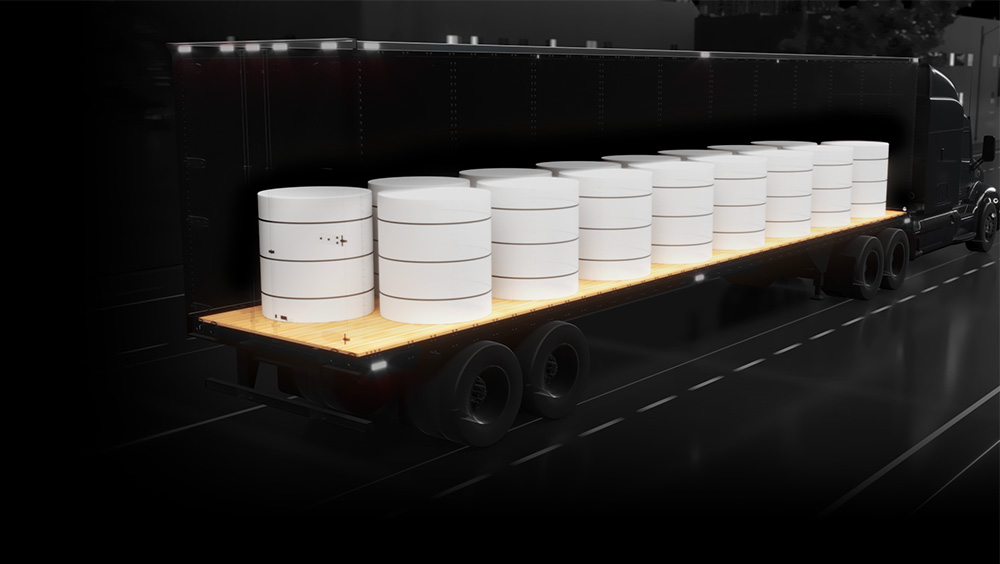 A better return on investment
As a result of Prolam's superior research and development, Wingolite® weighs 130 lbs. less than other composite floors on the market and approximately 280 lbs. less than conventional hardwood trailer floors. It is so lightweight; you can optimize your payloads and generate more revenues.
Lightweight also means more money in your pocket when your trailers are not loaded to their full capacity, as you'll save money on fuel or reduce battery consumption in your electric trucks.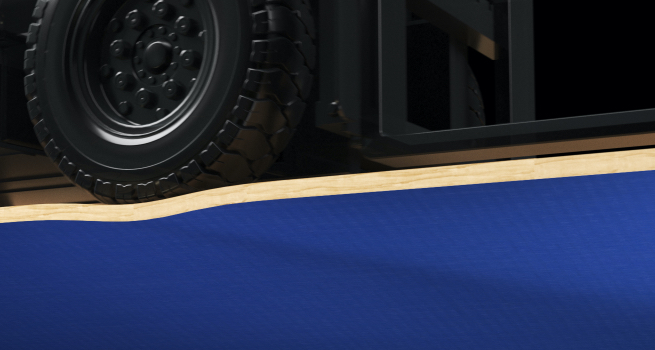 Greater durability
By moving in unison with the hardwood floor, the reinforcement layer will remain in excellent condition for its entire life and will never be damaged by repeated passages of forklifts or the heaviest cargo. Guaranteed durability!
Wingolite® is one of the highest performing composite floors on the market. It meets the highest industry standards, 24,000 lbs. and more! It's the ideal floor for heavy freighters. Contact us for more details.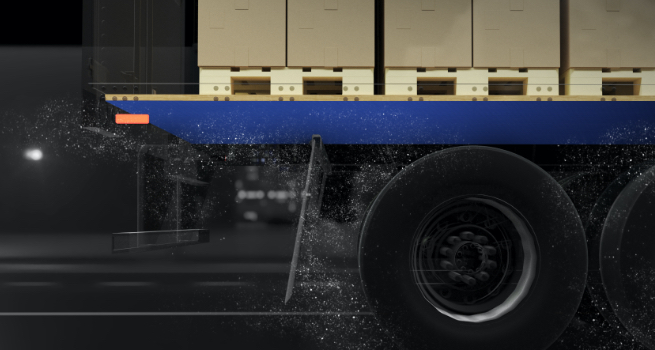 Impressively long service life
Our composite floor also provides a layer of protection against water but also road debris such as gravel, dust, chemicals, etc. It reduces moisture penetration and prevents damage under your trailer or van. It can withstand the harshest weather conditions including snow, sleet and rain. Greater strength reduces the need for maintenance and increases the floor's longevity.
Thanks to Wingolite®'s lifespan, which can range from 15 to 20 years, your dry vans will have a better resale value.
Wingolite® is the best trailer floor to ensure the highest return on investment. Contact us today to learn how much bang for your buck you'll get with Wingolite® trailer floors.
Get all the details about Wingolite®
Explore Wingolite® from all its angles