 Lighter. Stronger. Smarter.
PROLAM introduces the lightest composite floor available in the industry !
Have you ever considered using a composite floor, but the weight savings were just not enough to justify the investment? Do you already use composite flooring in your dry van trailers, but feel as though you're not saving enough on weight?
Then you need to take a look at PROLAM's WINGOLITE® composite floor — the lightest on the market today!
Driven by innovation
Prolam has developed WINGOLITE®, a composite floor that optimizes weight savings without compromising on floor strength, stiffness and durability.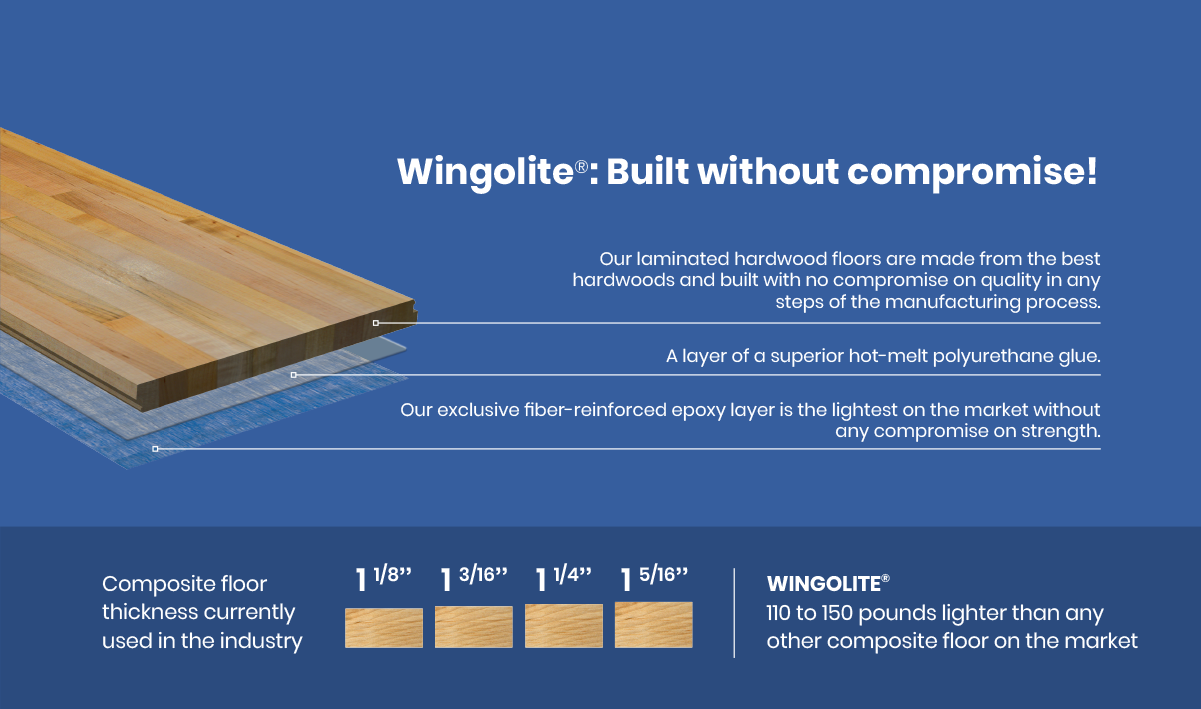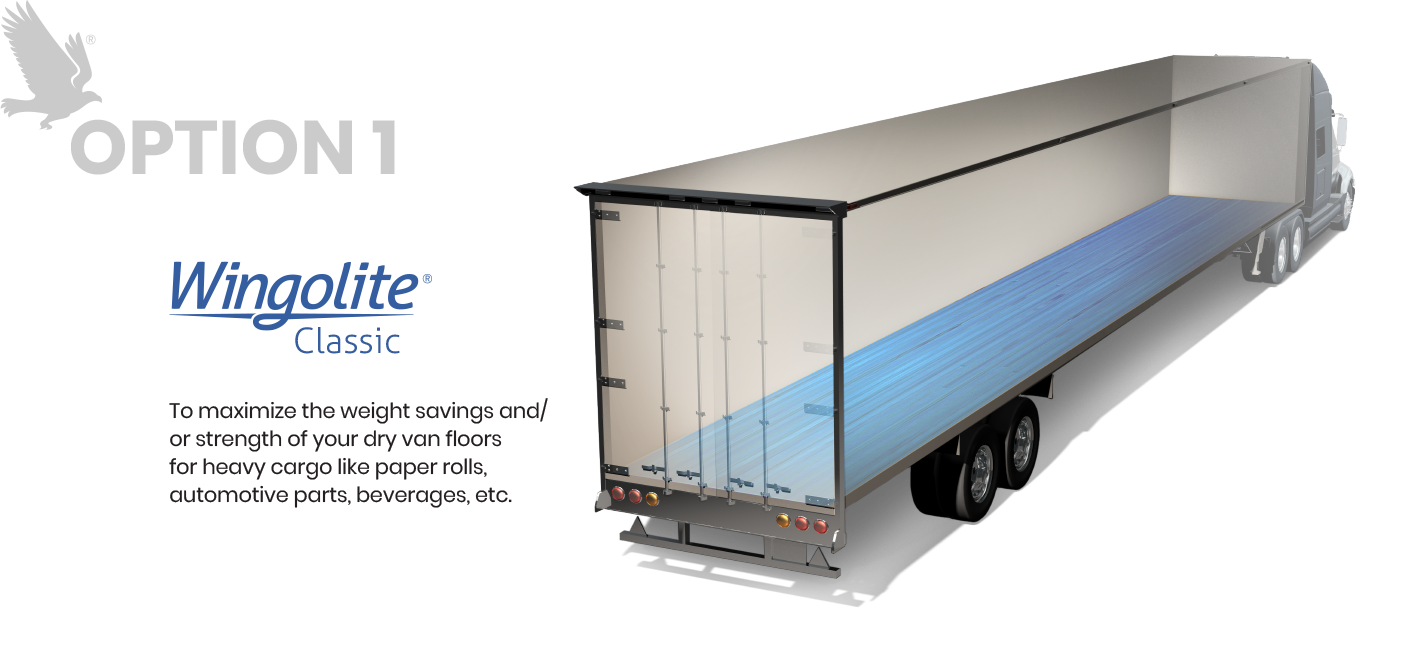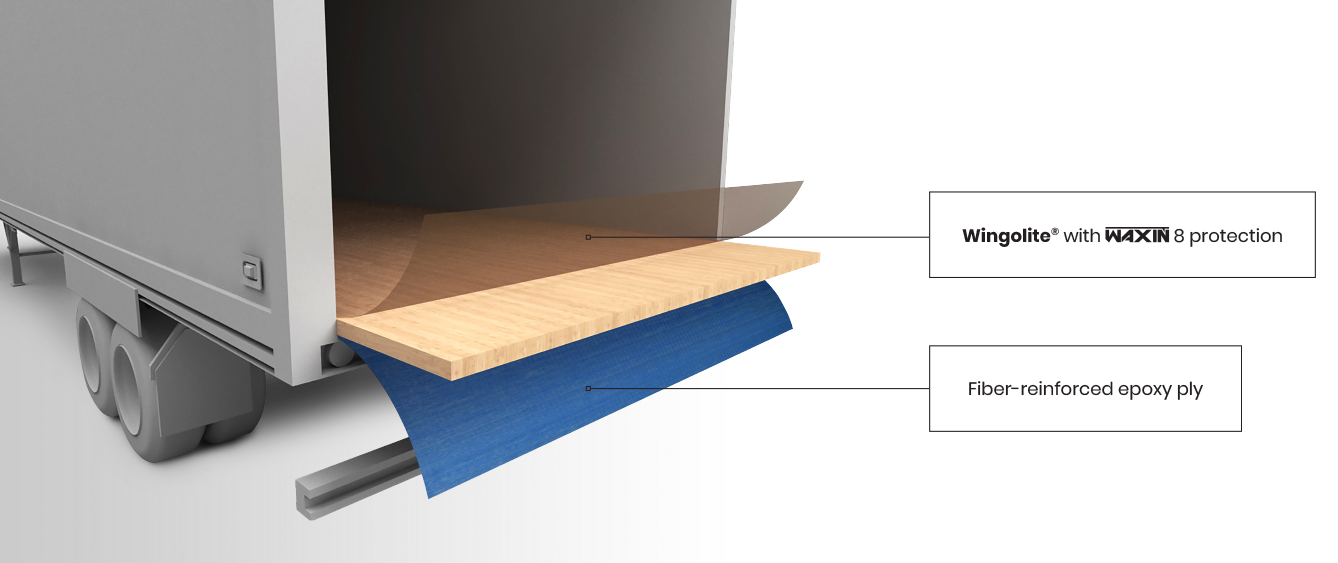 Protect your investment with PROLAM!
If you're planning on adding composite floors to your fleet of dry van trailers and want to make sure you get the most bang for your buck, contact PROLAM today!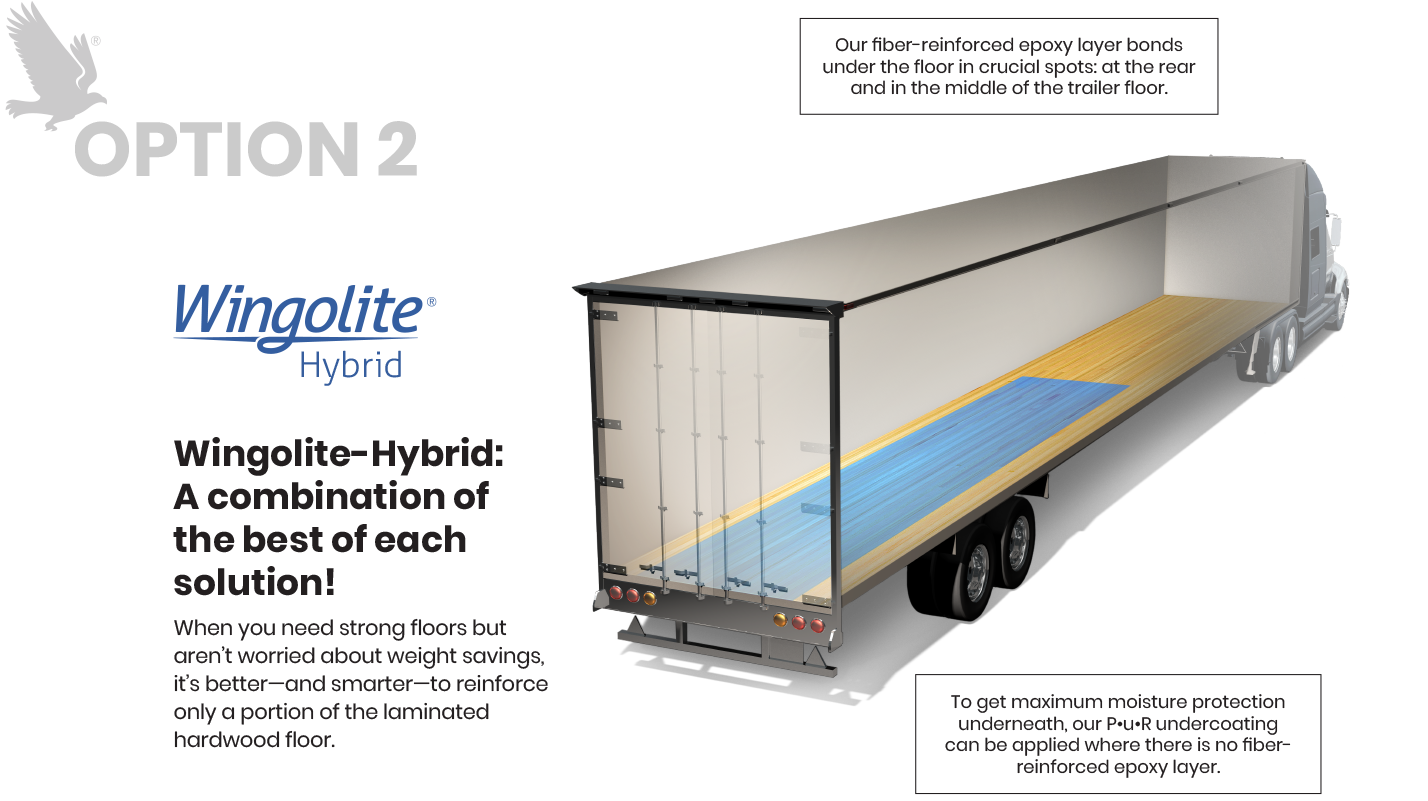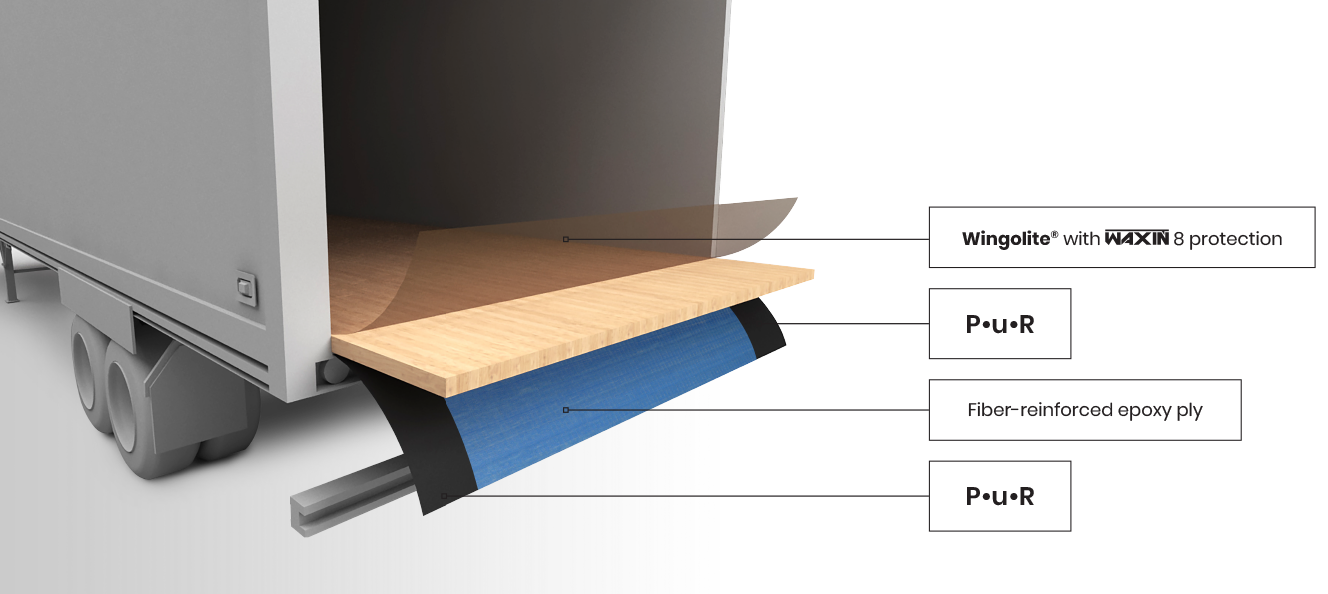 Get stronger floors with less of a weight penalty where it counts, for 30% to 40% less cost than with Wingolite®-Classic.
The concept behind Wingolite
®

-hybrid

The central area of the floor is where heavy forklift passages are most frequent. With PROLAM's innovative solutions, you may only need to reinforce that section of the floor with fiber-reinforced epoxy ply. The other areas of the floor can be protected from moisture using a standard water-based undercoat or even better: PROLAM's very durable P•u•R moisture protection product.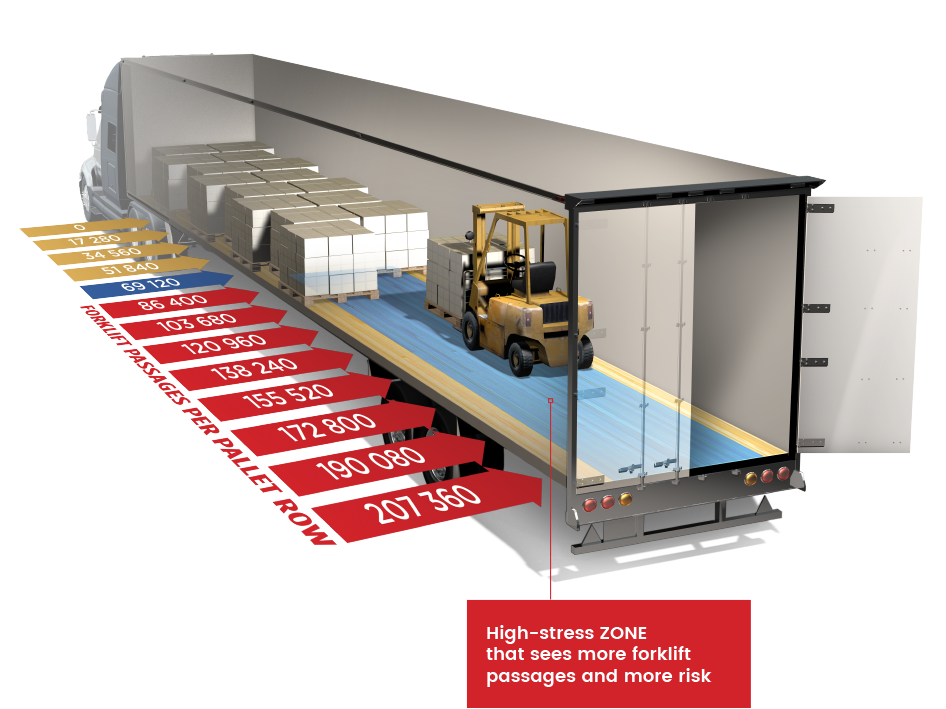 Number of forklift passages per pallet row from rear to front of trailer*
28' from the rear door undergoes 66% fewer forklift passages versus the first 4 feet of the floor near the rear door
* Calculations of forklift passages are based on 3 deliveries per week at 26 pallets per load, 48 weeks per year over 15 years
OPTIMIZE your investment
For the same investment in other composite floors, PROLAM's WINGOLITE® composite floor weighs 110 to 150 pounds less! That means more fuel savings, better payloads, and lower overall operating costs.